Starting Q2 in 2022, Einar & Partners are happy to announce that we're officially launching our Luxembourg office to innovate with customers- and partners in the French- and German speaking markets of EU. With a long track record of success in ITOM transformations, the new office aims to bring market leading expertise in ITOM- & AIOps. Both in- and outside of Luxembourg.
Targeting new markets- & verticals
---
According to many professionals, Luxembourg is the beating heart of finance in Europe boasting major banks and active innovators. With local expertise around regulations and data security, the office of Einar & Partners will serve a wider base of customers and companies in the finance sector of Luxembourg. Additionally, the expansion into Luxembourg will act as the delivery-center for the offerings of Einar & Partners in the French- and German speaking parts of Europe.
Officially founded in October 2020, Einar & Partners have seen major successes in the areas of AIOps- & ITOM already. With a deep commitment to engage with the ITOM community, as well as the formation of strategic partnerships and alliances, Einar & Partners have experienced an impressive growth trajectory.
Michel Conter, the local managing partner at Einar & Partners Luxembourg, explains: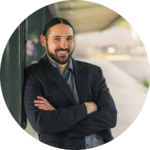 "With a rock-solid reputation in the ServiceNow community, and our pin-pointed focus on ITOM strategy, we're excited to expand into new regions and verticals from Luxembourg. Having already worked on some of the largest ITOM transformations in the greater region, we believe our local presence will make a big difference."
AI Operations + Luxembourg is the perfect combo
---
The Grand Duchy is the gateway of choice to the European market, and the country is hosting more than 350 active start-ups within FinTech, IT and AI – as well as over 15 incubators. For Einar & Partners, who is also involved in ITOM for public sector as well as finance, the Luxembourg launch makes perfect sense.
The aim of Einar & Partners Luxembourg is to grow rapidly the coming next 2 years and refine our offerings especially in the verticals of Finance and Public Sector. With experience having worked with some of the largest banks already in EU, as well as with public sector in Sweden and Norway, the expansion into Luxembourg constitutes the next step.
Read more about the Einar & Partners Luxembourg by visiting our new about page.
More Information:
Einar & Partners B.V
Herengracht 420, 1017BZ
Amsterdam, Netherlands
+46 8-559 25 275
ping@einar.partners
Luxembourg City, 01/04/2022