Discovery Rollout Framework
Would you like to master the art of implementing, advising and rolling out a successful ServiceNow Discovery?
Discovery is more than just theory and documentation. A project in Discovery is one of the more complex projects to handle during a ServiceNow implementation, with many stakeholders, variables and pitfalls to look out for.
In our bootcamp, attendees will learn "the real deal", how discovery is done in real life and not on paper. Based on over 30 successful, global and huge sized rollouts, Einar & Partners share our unique methodology for rolling out discovery and influencing stakeholders.
This is a unique opportunity to learn from industry-leading ServiceNow ITOM experts on models that are proven successful. After the bootcamp the participants will go from "good" to "superstar"-level when it comes to Discovery, and can advice with confidence.
The Discovery Rollout Framework curriculum is aimed towards senior consultants, process owners and solution architects who wants to have a practical hands-on experience for rolling out discovery.
During the 3 days, we will focus on topics such as:
Planning scalable & smart discovery schedules
Security constraints and methodologies
Data Validation Models and communication
The political landscape of discovery projects
Attendees will get bootcamp challenges, practical and challenging Discovery puzzles, to resolve in groups and compete against each other.
Day 1 (09:00 - 12:00 CET, 13:00 - 16:00 CET)
Politics during a discovery project, planning for a rollout, schedule optimization & validating data on a large scale. Questions & Discussions. In the end of the day groups will receive their challenge.
Day 2 (09:00 - 16:30 CET)
Day 2 is focused on the Discovery challenges. Real practical challenges on an advanced architectural level to solve in a group setting. Breakout rooms and discussions with teacher.
Day 3 (09:00 - 12:00 CET)
Presentation by the groups of the results. Discussions & Feedback Rounds. Wrap-up and where to go from here.
How does it differ from ServiceNow trainings?
ServiceNow training is an excellent basis to form a broad theoretical understanding of Discovery and do technical exercises. However, the courses by ServiceNow is often developed with the end-goal of certifications in mind.
Our bootcamp ports that theoretical knowledge and apply it in a real-world setting. How Discovery is really done out at customers, project experiences and more elements.
Combining the ServiceNow training with our bootcamp is a perfect mixture and they complement each other well.
What is the format of the bootcamp?
The bootcamp is done over zoom with up to 16 people and a teacher. During exercises and challenges we use Zoom break out rooms.
The bootcamp encourages an open forum for discussions and sharing experiences, hence the participants gets exposed to viewpoints from different industries and customer cases related to Discovery.
What are the primary benefits of the bootcamp?
After the bootcamp, the participants will have an authentic and deep understanding of how Discovery is rolled out in "real-life" and not on paper. Participants will also learn about the human side of discovery rollouts, such as managing stakeholders, security discussions and many elements.
But perhaps more importantly, as a participant you will have expanded your professional network in ServiceNow ITOM.
Are there group discounts?
Yes! Contact us at ping@einar.partners.
This is not a beginners bootcamp and we make a few assumptions on our attendees to ensure value-add. Namely participants should have:
Existing knowledge of the discovery product
Previous experience with the ServiceNow product
Experience in IT Infrastructure (sysadmin, networking, cloud etc)
Medior/Senior level of experience in ITIL/ITSM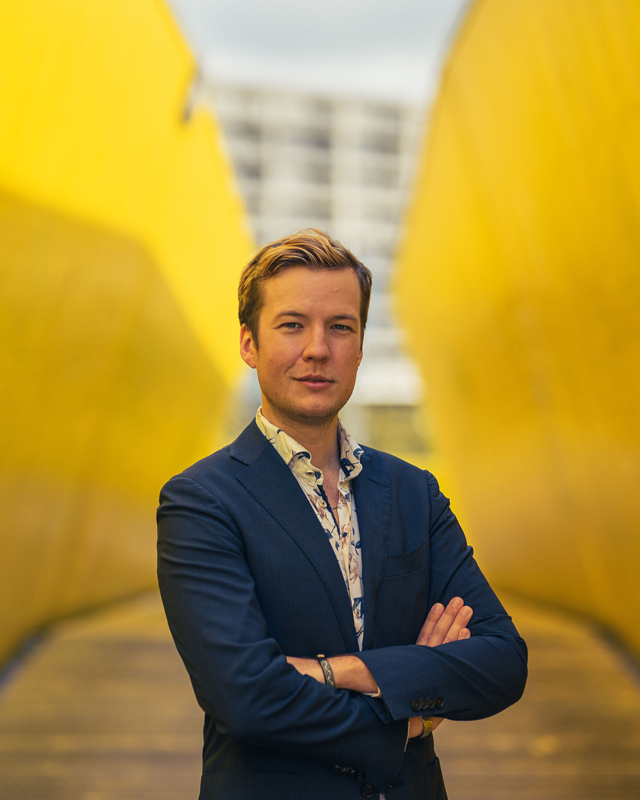 – Founder & Strategic ITOM Advisor @ Einar & Partners
Alexander has previously worked directly in the ITOM team in ServiceNow. He was the head of the ITOM practice at Fujitsu, leading and coaching over 30 people in ITOM, and have worked on +30 large global discovery engagements.
Currently he is the founder and most senior advisor at Einar & Partners, specializing in ITOM Strategy.
The perfect addition to ServiceNow theoretical knowledge and certifications. Real practical Discovery challenges and exercises in awesome group settings.
Real knowledge, real data, real challenges. Instructor lead by acknowledged experts in the field, far away from theory.